365 Days/Year
LIVE MUSIC THIS WEEK
( blues schedules are always subject to change... )

Tuesday 5/17
Deak Harp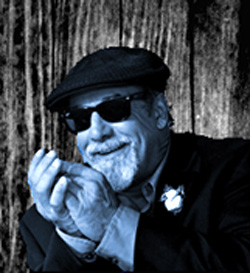 Deak Harp has been playing harmonica since he was 12 years old. His biggest early inspiration came when his brother introduced him to the music of James Cotton. Deak followed Cotton's band along the east coast for close to five years before Cotton offered Deak a job driving his van. For the next six years, Deak toured with the James Cotton blues band, eventually opening acts and playing along with "Superharp" himself.
×
Hambone Gallery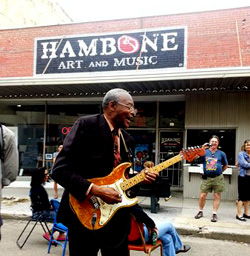 "Hambone Art Gallery" and bar, Artwork by Stan Street , is located at 111 East Second St.,between Madidi's and Theo's Rock and Roll Museum . Formerly Conerly shoes [ co- owned by Charlie Conerly, quarterback of the New York Giants and Old Miss.] Before that, the building was the old Delta theatre. Owners Stan and Dixie Street moved to Clarksdale from So. Florida. Both blues musicians, they were drawn here by the city's historical roots. Stan is a poster designer for many roots and blues festivals throughout the U.S. and Canada. The Artwork is mostly musical, but the Gallery also has landscapes from the Delta, Abstracts, and ecclectic Found Object pieces.
http://www.stanstreet.com/index.html
×
UPCOMING FESTIVALS AND EVENTS


WHERE TO EAT
Yazoo Pass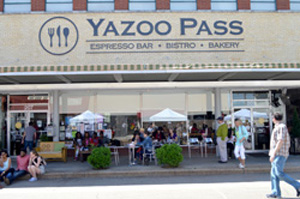 Monday-Saturday 7:00 AM-9:00 PM A cup of coffee with class In downtown Clarksdale, MS enjoy a cup of coffee and a fresh baked pastry while relaxing in the cozy atmosphere of Yazoo Pass. The espresso bar and bistro serves up fresh ingredients at this welcoming breakfast, lunch and dinner spot. The warm colors and clean aesthetic provide a classy location for a breakfast meeting, lunch group, or coffee chat session in the booths, couch area, or at the community table- or stay a while and enjoy the complimentary wireless internet.
×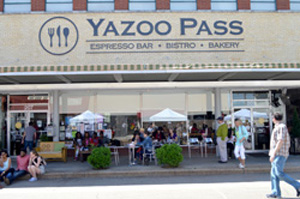 207 Yazoo Avenue
Clarksdale, MS 38614
more dining...
Casual Dining
Cafes & Bistros
Fast Food Restaurants
Other Dining Choices
WHERE TO STAY
Clarksdale White House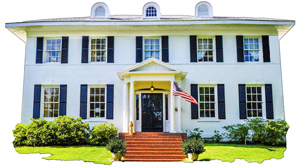 The prominent century-old Clarksdale White House is located in residential Clarksdale, just three blocks from downtown, and owned by hostess and co-founder of The Delta Bohemian® Magical Madge Marley Howell. A complimentary self-serve continental breakfast and snacks, free covered private parking and a private backyard garden sets stays in the Clarksdale White House apart from any other place. The downstairs of the Clarksdale bed and breakfast is a common area, including the foyer, front room, living room, dining room and kitchen. Each area is appointed with all sorts of eclectic period and Clarksdale related furnishings. Consider a stay in The Honey Room, The Treetop Room, The East Room or East Suite and Pap Pap's Clock Room.
https://clarksdalewhitehouse.com
×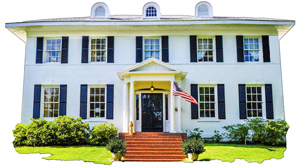 325 West Second Street
Clarksdale,MS 38614
662-392-9249
The Auberge Hostel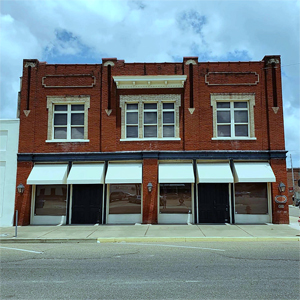 A new experience to the Mississippi Delta - a hostel! Opening in June 2019.
https://www.aubergehostels.com/clarksdale/
×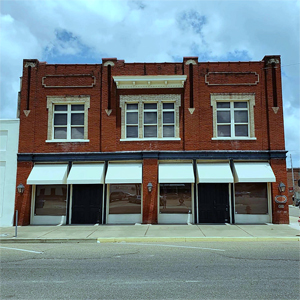 164 Delta Avenue
Clarksdale,MS 38614
504-524-5980
more lodging...
Short Term Rentals
Inns & B&Bs
Hotels & Motels